Open Server Manager -> Click Manage, and then Remove Roles & Features.
---
2. Review the Before You Begin page, Click Next
---
3. On Select Destination Server page, select the target DC and click Next
Note: The 2016 Server Manager allows roles and features to be installed and removed remotely.
---
4. On the Remove Server roles, click on the Active Directory Domain Services box to remove the check box, and select select Remove Features.
---
5. On the Remove Roles and Features Wizard dialog box Validation Results box will appear**.**  The domain controller must be demoted before continuing.  Click on Demote this domain controller.
---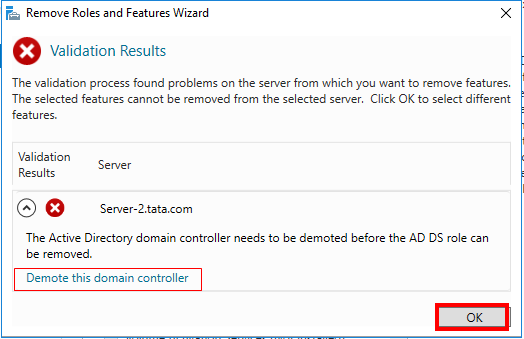 Note:  To demote a replica domain controller you must be at the least a Domain Admin to remove an entire domain from the forest or to demote the last DC of a Forest you must provide Enterprise Admin credentials.
Note:  Only select Force the removal of this domain controller if the DC and not communicate with the remaining DCs
---
6. On the New Administrator Password, enter and confirm the new local administrator account password, click Next
---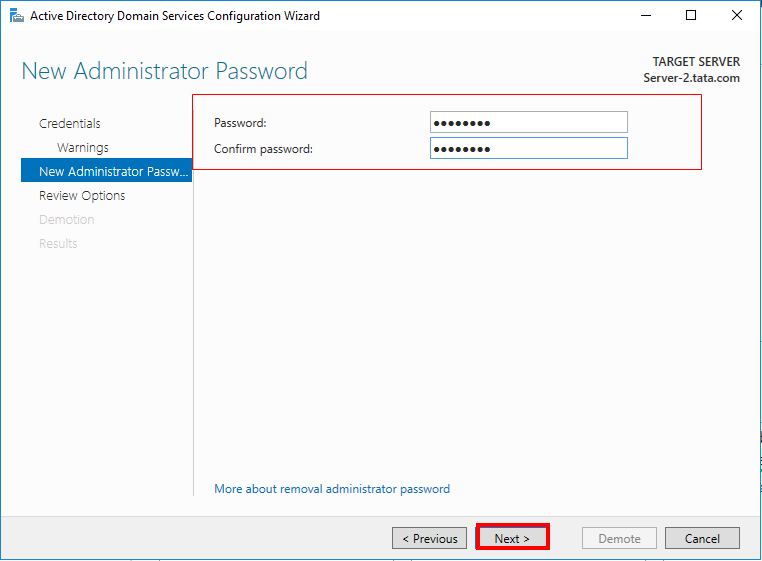 7. On the Review Options verify the information is correct and click Demote
---
8. This will begin the demotion process. To finish the demotion the server will automatically restart
---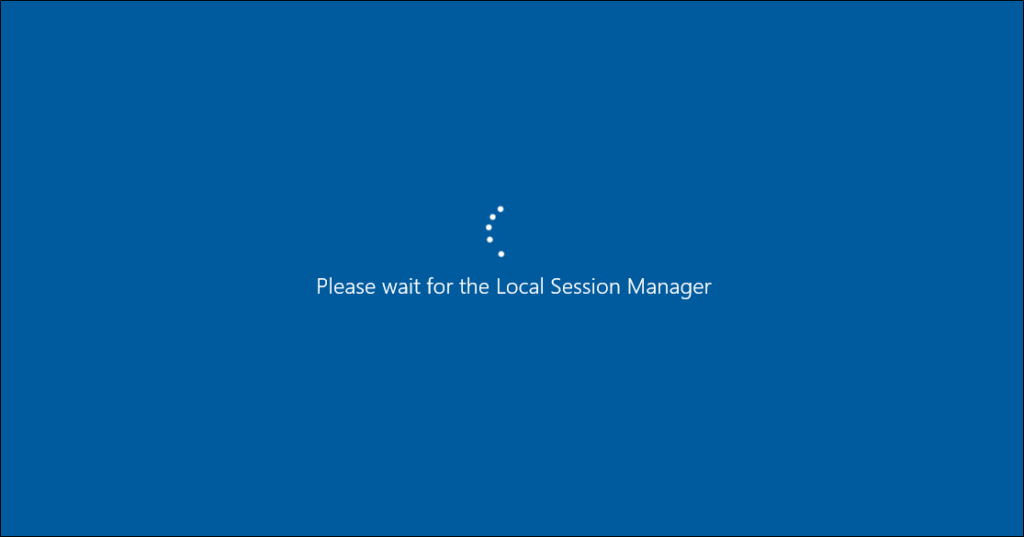 9. If this server is not going to be promoted back to a domain controller in the future rerun the Remove Roles and Features Wizard to remove the AD DS Role from the server.
---